The Mini Countryman
Find Yours
View Specials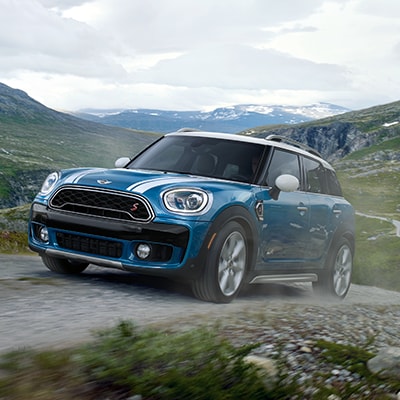 ALL4 All-Wheel Drive System
Superior All-Weather Ability
The MINI Countryman offers the optional ALL4 system, which makes it easy to get the most out of your driving experience even when the weather could be better. The ALL4 system can help you gain traction on dry pavement, wet streets, and country roads, so you can gear up for an adventure wherever, whenever.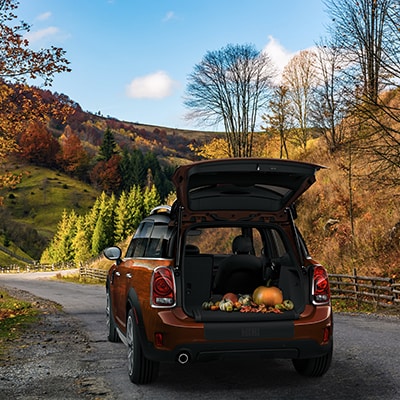 Picnic Cushion
Enjoy the Outdoors from Anywhere
You can opt to get the available picnic cushion with your MINI Countryman. This plush cushion is perfect for tailgates and those moments when you simply have to stop to soak in the view. The seat folds away easily, so you can begin your adventure again whenever the moment strikes you.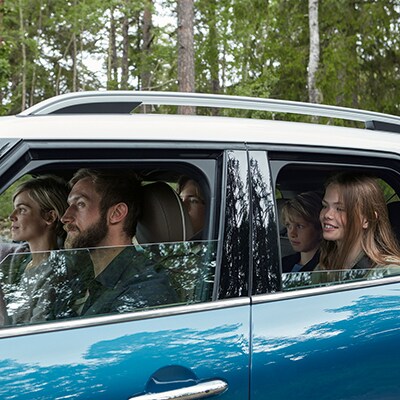 Standard Roof Rails
Carry More Cargo
The MINI Countryman comes standard with aluminum-alloy roof rails that make it easier to gear up for an adventure. These sturdy roof rails make it simple to transport bicycles and other things that you might need to bring with you to make the most of your adventures. With standard roof rails, you don't have to worry about leaving something behind because it won't quite fit in the cargo hold.

More Features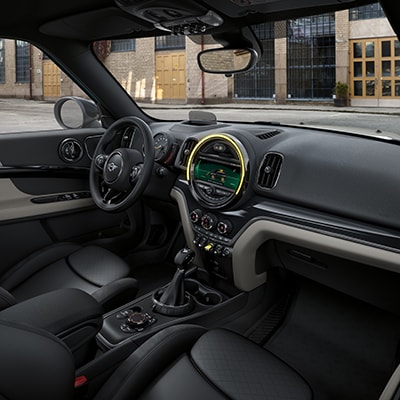 High-Quality Upholstery Options
Stunning Interior Materials to Suit Your Tastes
You can choose from five exquisite leather upholstery options to give your MINI Countryman interior the perfect dash of comfort and style for your needs. With high-end options like Chesterfield Leather with gorgeous diamond pattern stitching and more, you can customize your cabin to suit you perfectly and help you get the most out of every moment you spend in your MINI Countryman.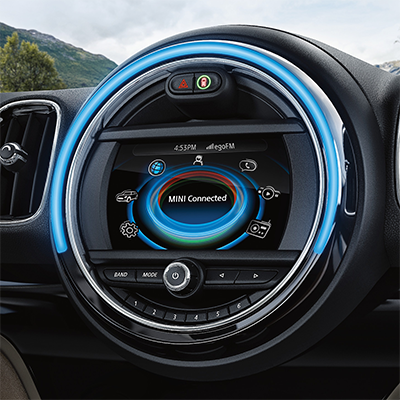 Apple CarPlay
Enjoy Easy Access to Your Favorite Features
Apple CarPlay compatibility makes taking advantage of your favorite apps and features a breeze. Make calls, listen to music, tune in to podcasts, and more using only your voice or the touch of a button on a familiar, user-friendly, smartphone-like interface. This system makes it easier to make the most of your drive while keeping your focus on the road.