The Mini Convertible
Find Yours
View Specials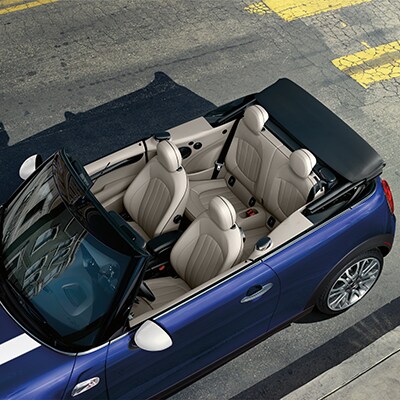 Unique Convertible Top Design
Three Convertible Tops in One
The MINI Convertible features an electrically-powered soft top that is exceptionally versatile. This top can fold up in 18 seconds while the MINI Convertible is moving at speeds of up to 18 miles per hour, but it doesn't just go up or down! It also has a sunroof mode, which comes in handy when you want to let some of the outside in, but not all of it.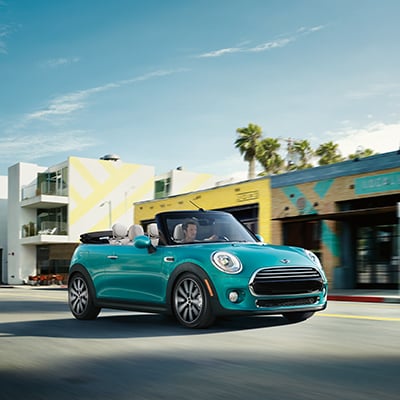 Driving Modes
Three Ways to Make the Most of Your Drive
The MINI Convertible offers a feature that allows you to select from three different driving modes: Sport, Green, or Mid. You can choose the mode that best suits your driving situation. Sport works well when you want to add some spice to your drive, Green can help you save fuel, and Mid strikes a harmonious balance.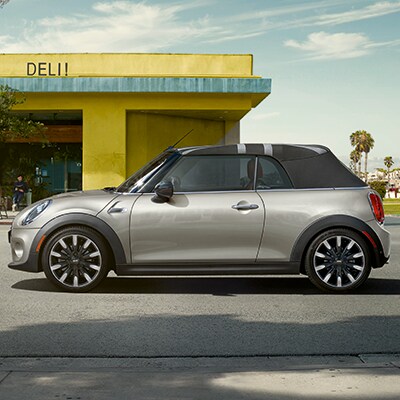 Finely Tuned Suspension
Superb Handling at Your Command
Thanks to MacPherson struts up front and multi-link suspension in the back, the MINI Convertible is well-equipped to deliver the world-renowned handling for which the MINI bloodline is known. Whether you have the top up, down, or in between, you can take advantage of engaging, spirited handling when you take the wheel of the MINI Convertible.

More Features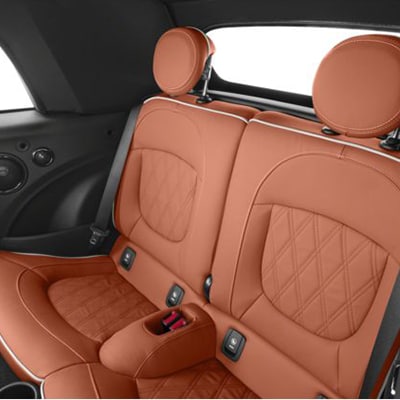 Upholstery Options
Unique Combinations to Suit Your Needs
You can choose from a variety of premium interior materials to suit your personal tastes and give your MINI Convertible a personal touch. Whether you choose Carbon Black leather, Chesterfield Leather, or one of the other exquisite options, you can enjoy the comfort and refinement that come with them.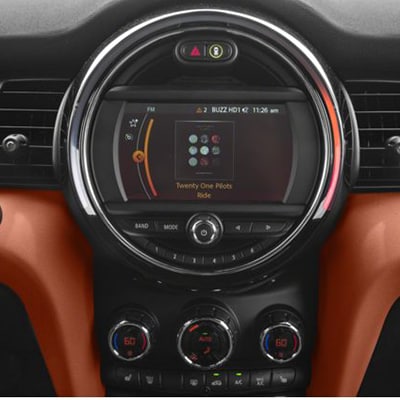 Head-Up Display
Important Information in Your Line of Sight
Keeping important information like your speed and navigation instruction in your line of sight helps to keep your focus on the road. The retractable head-up display in the MINI Convertible helps to keep key details where you can see them. This HUD is inspired by jet cockpit designs, so it's both functional and interesting to the eye.