The Mini Convertible
Find Yours
View Specials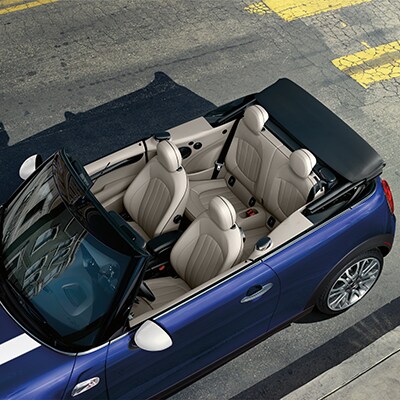 Three-in-One Soft Top
Bring the Sunshine in
The three-in-one soft top design of this new Mini model opens up your experience to comfort adjustments based on the weather outside and how you feel seated within. Folding up in just 18 seconds time with the option to access these functions at up to 18 miles per hour, you can tailor future travel experiences based on personal preferences and what both you and your guests enjoy.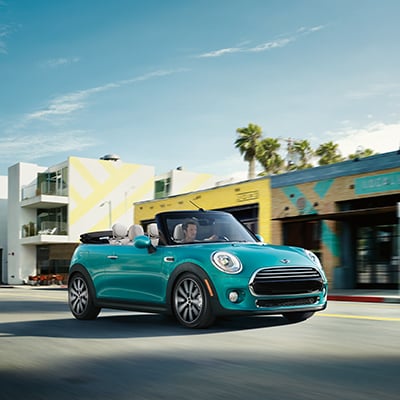 LED Headlights
Clarify your Line of Sight
Designed for rainy conditions, dark roads with limited natural lighting, and visibility adjustments around corners, the LED lighting of this new Mini model adds another layer of intuitive safety to your experience. Explore without exception as reassurance is built into the moments you spend seated driver's side.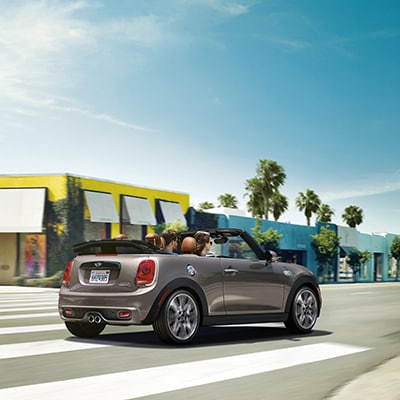 TwinPower Turbo Engine
Peppy by Design
For confident movements in traffic and assertiveness on a busy commute, the 2019 Mini Convertible utilizes TwinPower Turbo engine selections under its hood. The peppiness of this output, paired with superior handling for command around corners, set up a successful trip you feel good about from start to finish.

More Features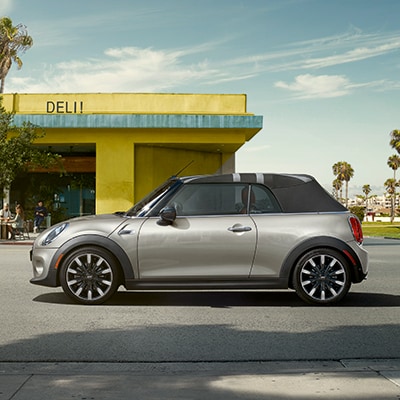 Digital Heads-Up Display
Project your Favorite Technology
From your travel speed to the navigation instructions plugged in, an available digital head-up display of the 2019 Mini Convertible allows you to visualize top digital settings ahead of your steering wheel position. Other features that are intuitively incorporated with this jet cockpit technology include custom alerts, vehicle diagnostics and music streaming.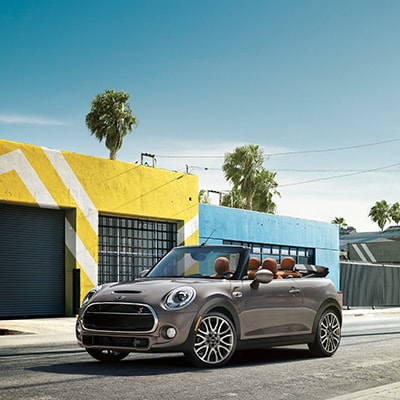 Touchscreen Navigation
Plan What's Next
Headed to a new destination and in need of some guidance? With available touchscreen navigation, your personalized instruction template comes built in. Simply plug in your final stop and receive both visual and audible alerts on how to best complete the route inside this popular new Mini model.