The Mini Clubman
FIND YOURS
VIEW SPECIALS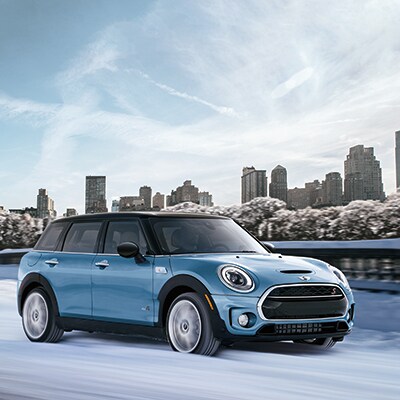 Four-Wheel Independent Suspension
World-Renowned Handling at Your Fingertips
The MINI Clubman offers a finely tuned suspension system featuring MacPherson struts in the front and multi-link suspension in the back. This sophisticated system helps the MINI Clubman achieve the spectacular handling for which the MINI lineup is renowned. So, if you want to add some fun to your daily drive, getting behind the wheel of the MINI Clubman is an excellent choice.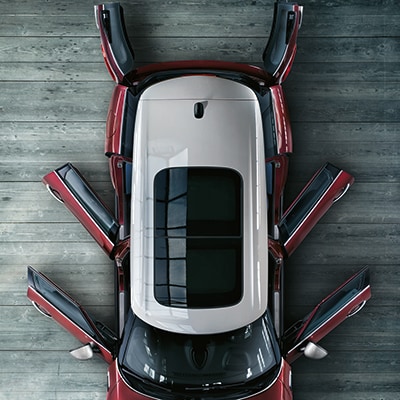 Split Rear Doors
Easy Access to the Cargo Hold
One of the MINI Clubman model's most iconic features is its set of rear doors. Rather than a tailgate that opens up, the MINI Clubman features split rear doors that open outward, allowing you to load and unload cargo easily. These unique rear doors make handling bulky items a cinch!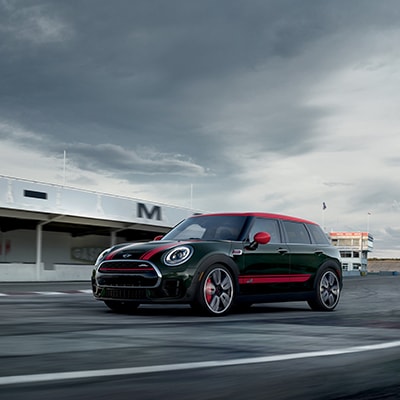 LED Headlights
Better Visibility for You and Those Around You
These headlights aren't just bright! The MINI Clubman offers headlamps that can sense darkness, rain, and even corner turns, and they can adapt to provide you with the light you need for a variety of situations. With the perfect amount of illumination at your disposal, you can enjoy a safer driving experience.

More Features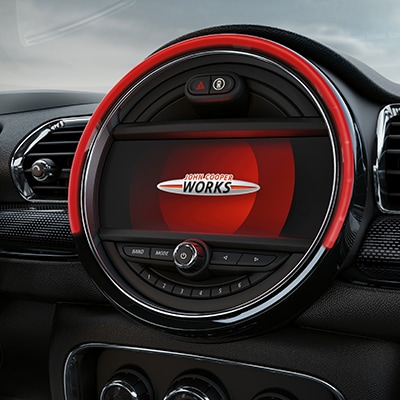 Adaptive Cruise Control
Enjoy a Less Fatiguing Drive
The optional adaptive cruise control system helps the MINI Clubman keep not only a consistent speed, but also a consistent distance from the car in front of you. A built-in camera watches the road ahead and communicates with the adaptive cruise control system to help keep you at a safe distance from the car ahead. That way, you can enjoy a more easygoing drive.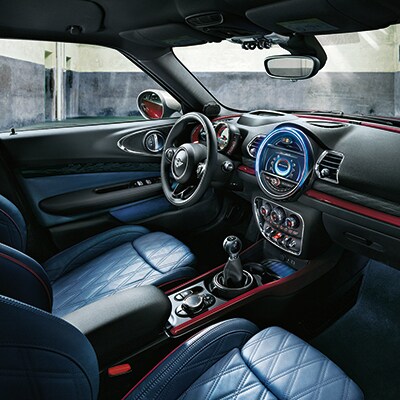 Sophisticated Leather Seating
Comfort and Refinement at Your Fingertips
The MINI Clubman features a wide range of high-quality materials, including five exquisite leather upholstery options. Select from exciting ways to enhance your in-cabin experience, such as Chesterfield Leather with attractive diamond pattern stitching and a variety of other high-end options to help you feel even more at home in your MINI Clubman.