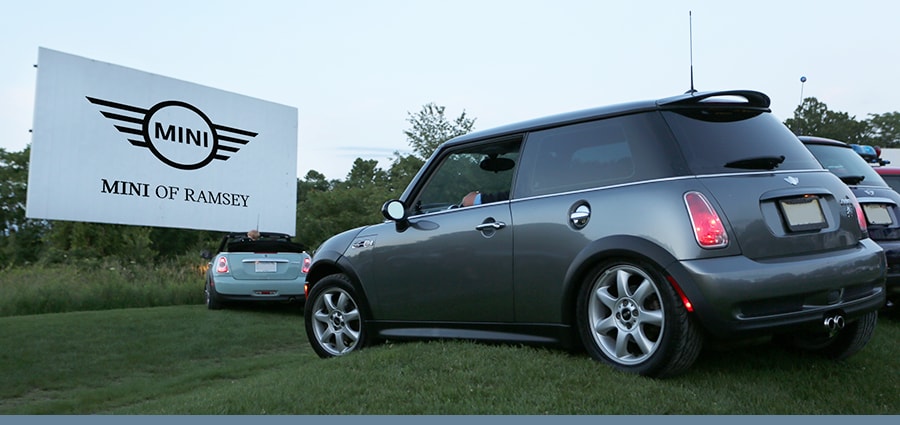 IT'S THAT TIME OF YEAR AGAIN...
2018 MINI SUMMER MOVIE NIGHT!
THURSDAY, JUNE 21, 2018 AT 4:30 PM
MINI of Ramsey
925 Route 17 South
Ramsey, NJ 07446 
Join us on Thursday, June 21st, for our much-anticipated tradition of Summer Movie Night! Stop by MINI of Ramsey for some great food and fun before we rally off together to the Warwick Drive-In!
Don't forget to let us know how many guests will be attending with you. Each guest will receive a a ticket for the theater and coupons for 1 free small popcorn & 1 small drink when you stop by MINI of Ramsey.

Please note, that in order to join us at the Drive-In, you MUST be driving a MINI, and you must check in at MINI of Ramsey for your ticket.

If you wish to still attend and cannot make it to the dealership, we will be at the Drive-In by 7:00 PM. 
We hope to see you and your MINI there!
No purchase necessary. All tickets must be signed for by someone 16 years of age or older. While supplies last.